Transnational Uyeno Solar Corp. (TUSC) has installed a 20.5-kilowatt solar rooftop on a Starbucks branch within Saint Charbel Village on Mindanao Avenue, Quezon City. This is the first-ever solar-powered Starbucks branch in Asia.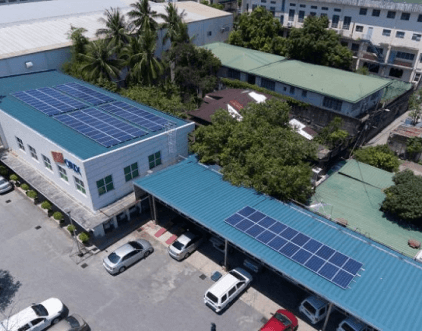 The collaboration of Transnational Uyeno Solar Corp. (TUSC), a subsidiary of Transnational Diversified Group, and Japanese company Sojitz Pla-Net Corp. led to the installation of an 88-kilowatt peak solar panel for Toyo Ink Philippines in Canlubang, Laguna. Takahiro Ochiai of Toyo Ink Philippines Co., Inc. believes solar (panels) were a worthwhile investment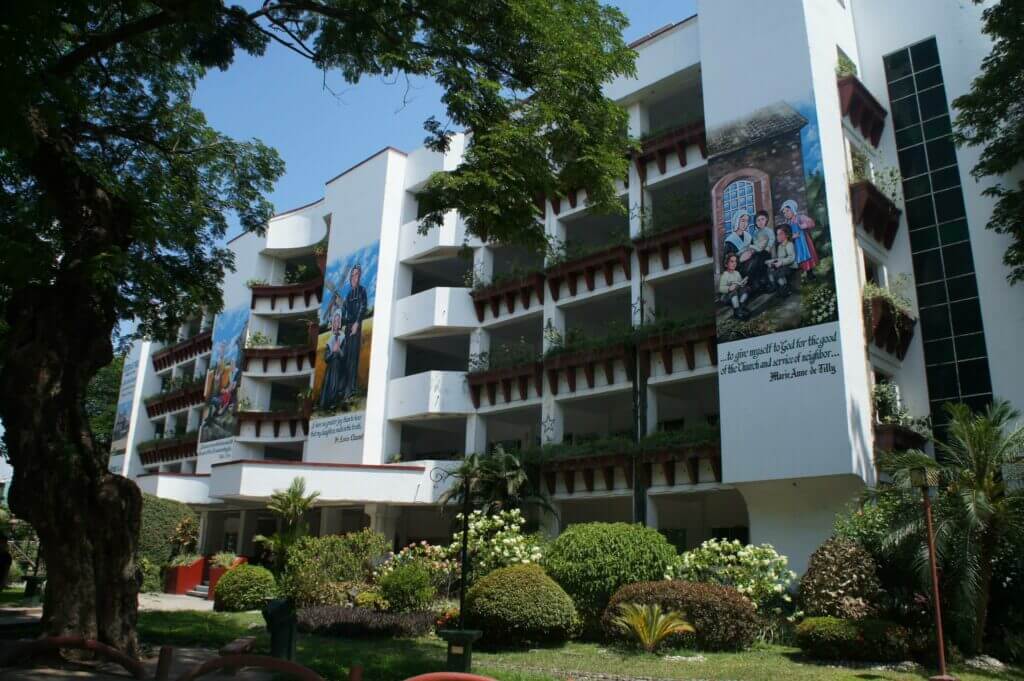 TUSC installed a 65- kilowatt peak Grid-Tried, Roof-mounted Solar PV System at St. Paul University of the Philippines in Tuguegarao City, Cagayan Valley in 2014. With its highly competent team and strong belief in clean energy, TUSC hopes to further promote the widespread adoption of solar power in the country.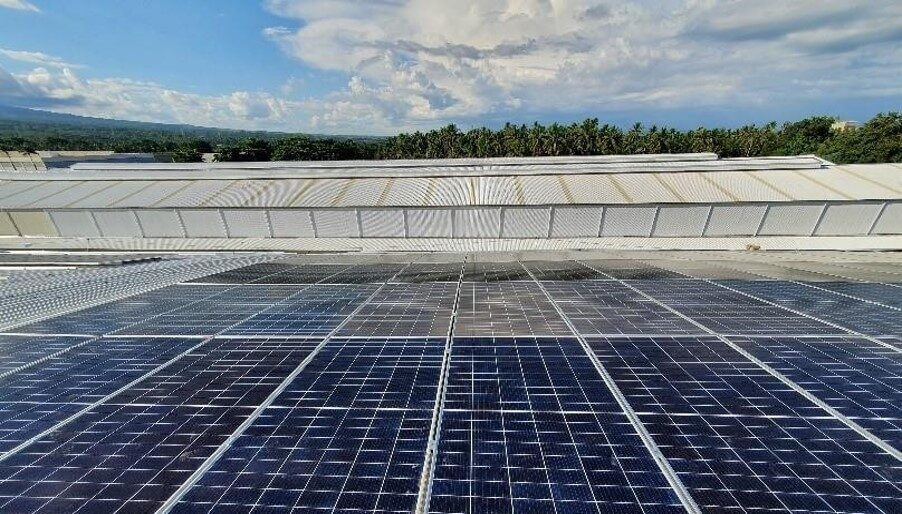 Coca-Cola Beverages Philippines, Inc. has partnered with TeaM Philippines Energy Corporation (TPEC), a subsidiary of TeaM Energy Corporation, for a solar panel installation. TUSC will install the panels at Coca-Cola's Davao del Sur plant. This collaboration has helped Coca-Cola reach another milestone in sustainability. To date, over 65% of Coke Zero's total energy consumption is coming from renewable sources.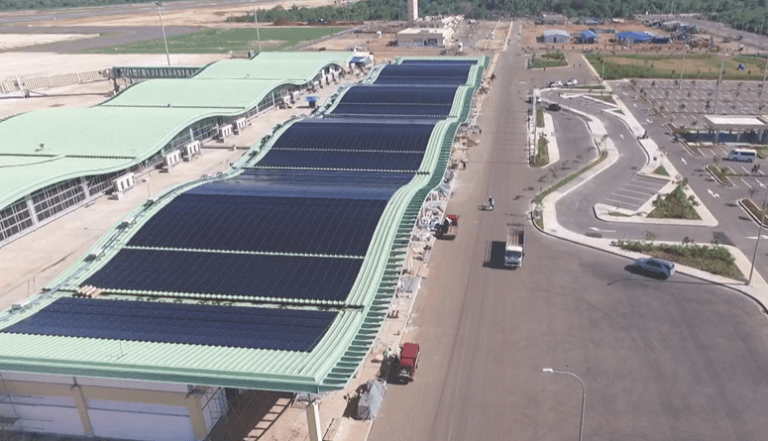 Philippines' Panglao airport is the country's first eco-airport that uses Japanese and international technologies that comply with local environmental regulations. Solar panels on the roof of the Passenger Terminal Building of the airport supply an estimated 624,539 kWh per year. This power supplies nearly 15% of the power requirements for the building. The airport also uses LED lights that consume 10-15 % of the type of conventional lights and it last longer.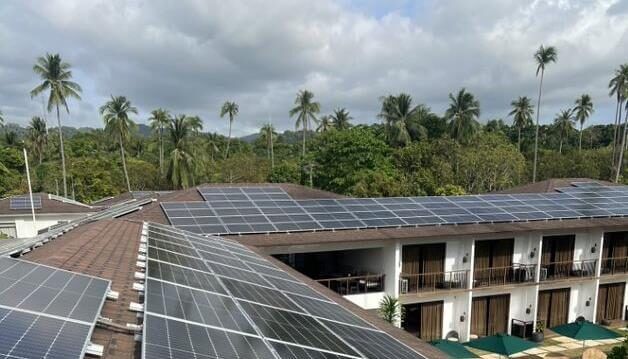 Transnational Uyeno Solar Two Corp. is one of the suppliers of the solar panels and installed the system in Lio Estate Palawan. Solar panels with a total capacity of about 536 kilowatt-peak have been installed on the rooftops of the existing resorts at Lio Estate. Energy produced from the solar panels is integrated into Lio's main powerhouse and redistributed to the operating resorts, shops, and facilities. This is in line with Ayala Land Inc.'s commitment to net-zero greenhouse gas emissions by 2050.